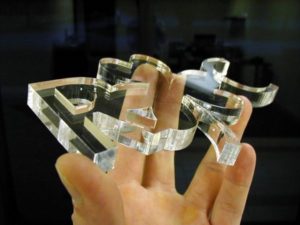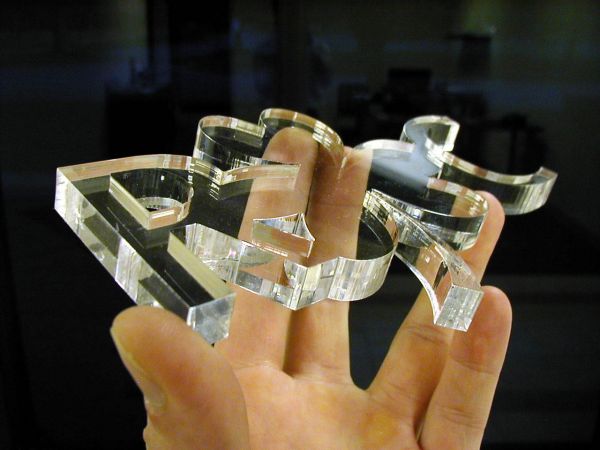 All the lettering we produce at Laser Cutting Shapes is custom tailored for each individual customer.
Are you ready to place your order? view our pricing chart.
When you need to make an impression on the world in a big way, stand out with custom sign lettering. From a store front sign, to lettering on a window, we here at Laser Cutting Shapes can help.
The images below shows examples of a variety of customized laser cut sign lettering, including signage for restaurants,office identity, and retail promotion. We make the process of creating a lettered sign easy for you. Pick out the material you would like to use to create your custom lettering, which can be created from a variety of fonts.
Decide how you would like to finish the letters, which can be painted with Pantone colors or laminated. When the letters are ready to be mounted onto a wall or window they can either be attached with adhesives, or held in place by studs. Details are listed below for materials, finishing, and installation. A pricing chart is also available.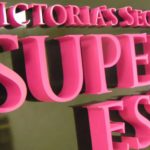 material
Clear Arylic, aka Plexiglass, Aka, PMMA, wood, plywood, MDF, cardboard and other materials. White or Black Acrylic add 30% to the price of Clear Acrylic. Also available Foam, Rubber, Neoprene,Cardboard, etc.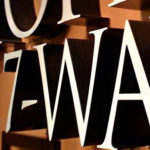 font + size

We laser cut all fonts available from our extensive stock or fonts Provided by the customer. We can laser cut letters as small as a fraction of an inch, and as large as you can imagine.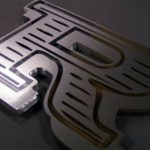 process
All acrylic letters are laser cut and reveal a smooth shiny flame polished edge. Laser cut wooden letters result in smooth darkened edges. Darkened edges can be sanded to it's natural color.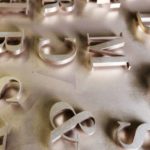 painting laser cut letters
We paint acrylic letters in Pantone colors or apply metal and color vinyl of your choice to the face of the letter.
*Additional cost for painting + 40% per letter plus $60 paint mixing fee for each color.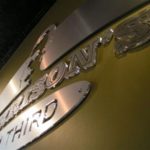 color + metal vinyl lamination
When metal or color look is required we apply metal and color vinyl of your choice to the face of the letters.
Additional cost for vinyl +25% per letter.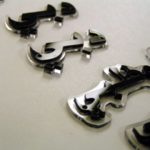 adhesive tape on the back of letters
Upon request we can apply adhesive tape to the back of the letters. Additional cost +20%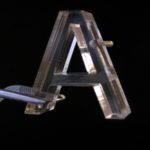 studs +templates
All letters could be drilled and taped for the studs. Additional cost for the hardware – 35% of the letter cost. Template print for the letter/ stud application - $2 per letter, $25 Max.
This graphic helps to describe the process of mounting letters  with studs (stand off pins) using a laser cut template.

Minimum order - $250
Special discounts are available for sign and designer companies in case of the large orders
To calculate the price, round up the height size to the next highest price.
Shipping – UPS or FedEx,   ground or next day. Shipping charges are applied according to the carrier invoice.
Customer may provide their own account # with a carrier.
Order could be placed by phone:  614-848-5700, fax: 614-848-5703 or e-mail: info@lasercuttingshapes.com