Acrylic Laser Cutting Services
With its strength, clarity, color, and versatility, laser cut acrylic is used across dozens of different industries. Our acrylic laser cutting services are often used in the creation of:
Signs and LED Signage
Collectables
Boxes and Packaging
Trophies and Displays
Toys and Games, and More
Its use in indoor and outdoor signage, including both electric signs and non-electric signs, makes custom acrylic an incredibly useful option or advertising.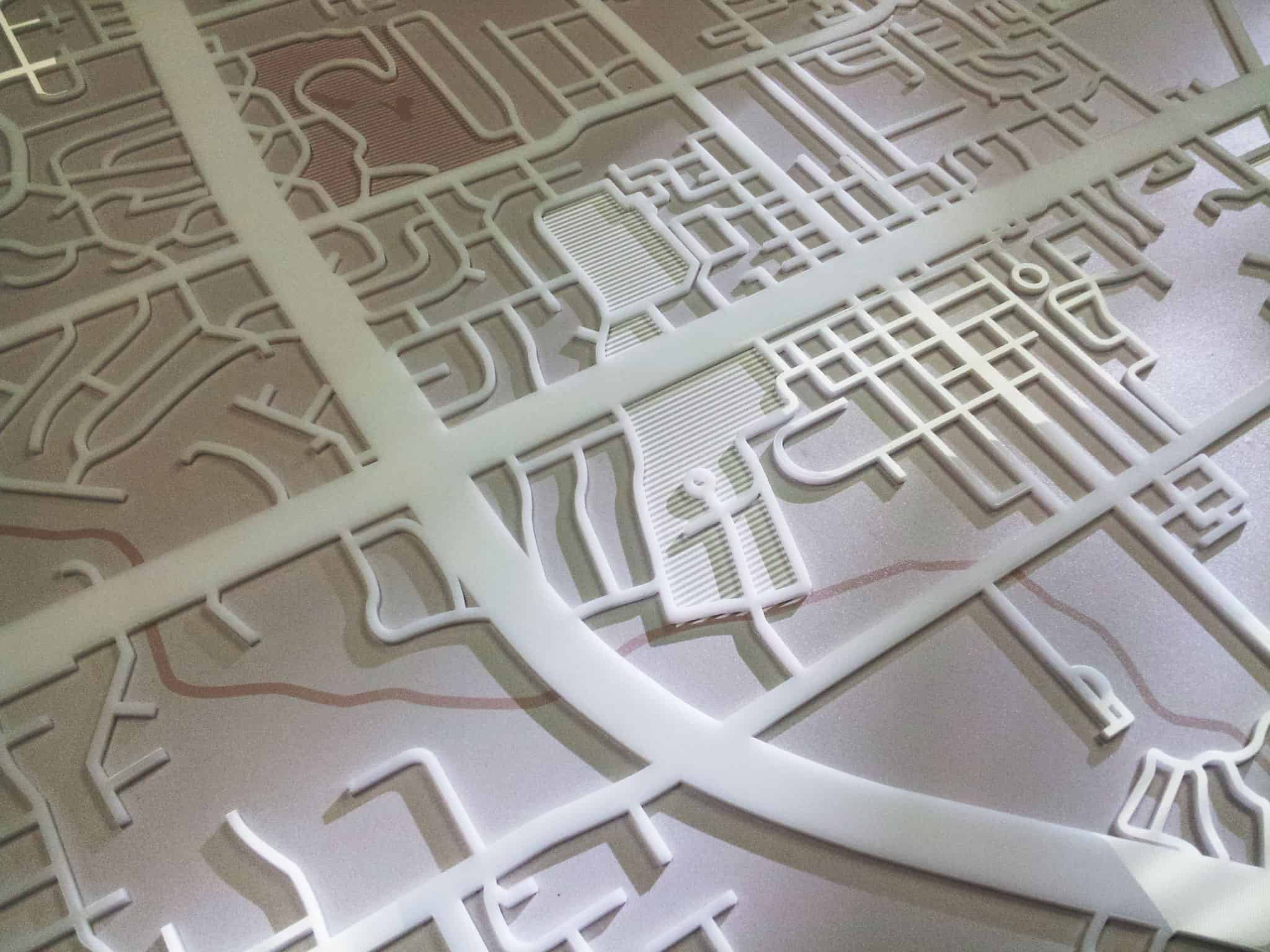 Laser cut acrylic map for Huntington Bank
Acrylic Features & Benefits
Laser cut acrylic has many advantages over other types of materials, with laser one of the most efficient and effective ways to create perfect, clean cuts each and every time. Some of these benefits include:
Custom acrylic glass has clean, sharp edges that can fit other displays.
It is possible to make custom laser cut acrylic thicker, thus extending its lifespan.
Laser will not overheat or come into contact with the acrylic, preventing warping or damage.
With a laser cut service, you are also able to cut interesting shapes, create visually impressive engravings, and design products that are genuinely impressive to the eye.
Q&A for Acrylic Laser Cutting
"I opened just a couple (snowflakes), waiting for install Monday. They look fantastic!"
Vadim, The letters are FABULOUS. Thank you for your attention to detail on this project. And I look forward to working with you again in the future.