Laser cut cardboard applications
Cardboard is an affordable material with decent strength, making it an ideal choice for many different applications, ranging from advertising to packaging, arts and crafts, specialty wedding invitations, and more. Common cardboard laser cutting applications created by Laser Cutting Shapes include:
Arts and Crafts
Custom Boxes and Packaging
Business Cards and Other Professional Items
Signs and Displays, and More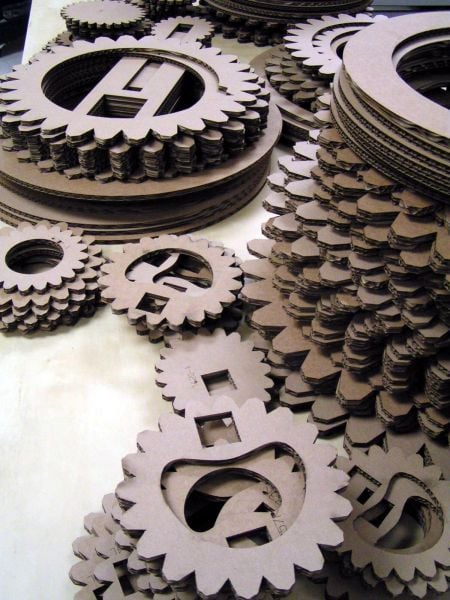 Features & Benefits
There are many ways to cut cardboard, but few are as effective as laser cutting. That is because laser has the following benefits:
Laser cutting cardboard puts no pressure on the material, which means no rips or creases.
Laser cutting can engrave cardboard without damaging the rest of the material.
Laser cutting can create precision cuts not possible with other machinery.
Laser cutting is also perfect for both small and large-scale projects.
Q&A for Cardboard Laser Cutting
"I opened just a couple (snowflakes), waiting for install Monday. They look fantastic!"
Vadim, The letters are FABULOUS. Thank you for your attention to detail on this project. And I look forward to working with you again in the future.