Uses & Industries
Steel – including stainless steel – has become one of the premier materials across a range of industries due to the way it glistens in the light, withstands rust, and is more affordable by weight than similar metals. It is also easily customizable with our steel laser cutting and engraving services. That is why is such an ideal option for a variety of products, including:
Metal signs

Metal displays.

Engraved awards, appliances, and more.
Steel is a strong, versatile material and laser cutting is one of the best ways to create custom shapes and designs in steel products. Our current technology and capabilities allow us to cut Mild (Cold Rolled) up to .125″ thick and Stainless Steel up to 0.080″ thick.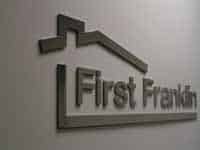 Features & Benefits
Laser cutting steel is one of the best ways to turn a powerful, long lasting material into one that is easily customized for your needs. Some of the advantages of choosing steel laser cutting include:
Laser cutting makes it possible for thin, delicate lines of steel without damaging the design or affecting its strength.
Laser cutting can create darkened laser edges if desired that add to the power of the look of the piece.
Laser makes it possible to easily engrave in steel, with the same complexity of detail that is possible with laser cutting.
Laser makes it possible to finish large projects in little time all with identical and uniform cuts.
Q&A for Steel Laser Cutting