Custom Cut & Engraved Wood Signs
Are you looking for the perfect wooden sign for your business, farm, landscape, or residence? Wood signs can deliver a rustic, natural, vintage, modern, or handmade feel that gives your space a distinctive look.
At Laser Cutting Shapes, we specialize in high quality laser engraved wood signs and laser cut wood signs that are made to order. We work with artists, designers, architects, business owners, and consumers to manufacture wood signs that meet precise specifications with the utmost care and attention to detail. From intricate wood engravings to one-of-a-kind wooden shapes, we can work together to create a personalized wooden sign that you will enjoy for years to come!
Ready to learn more? Browse some examples of engraved and laser cut wood signs below or click Start Your Quote to start your project today!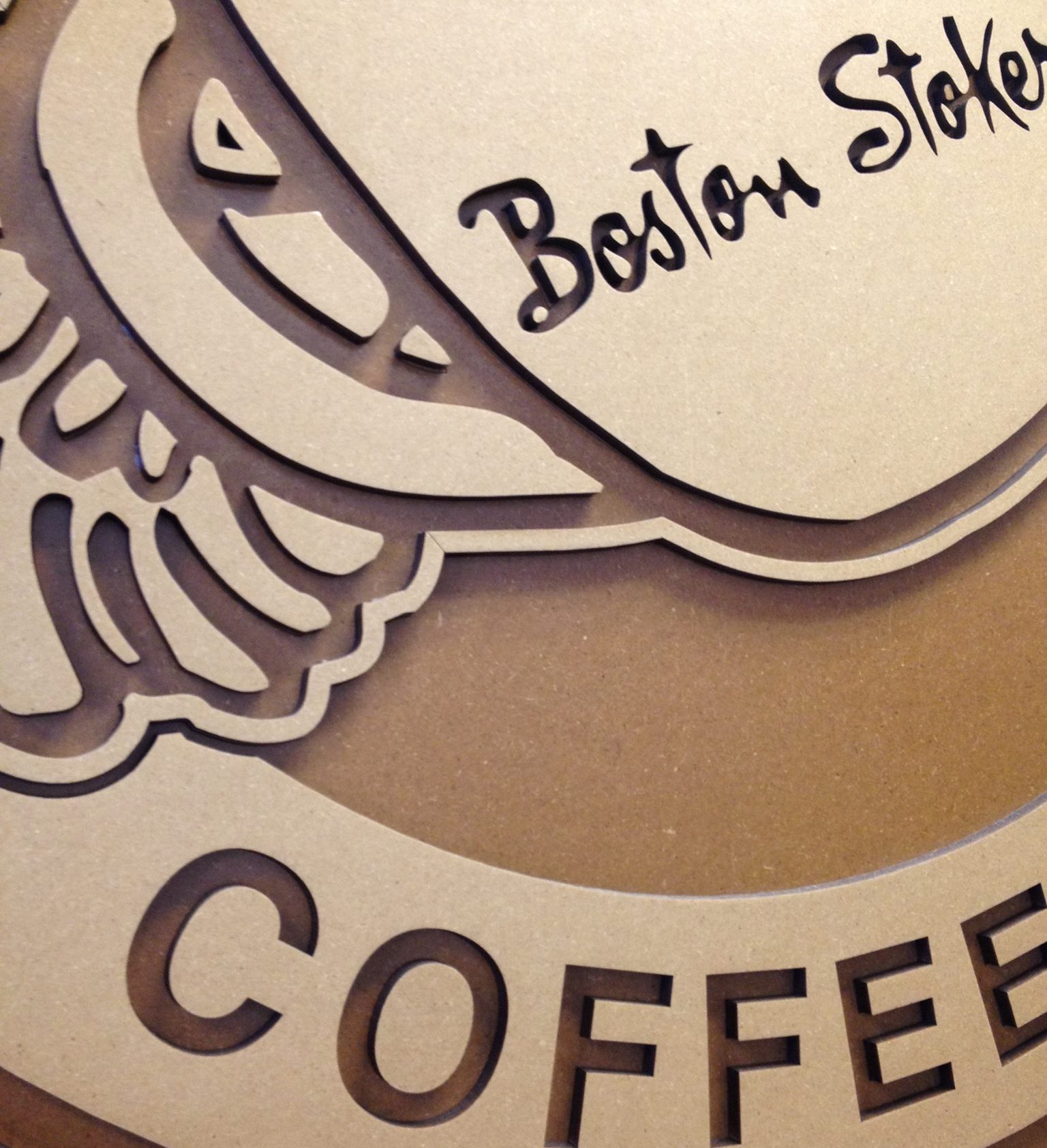 Custom wood signs are great for a variety of different applications. Whether you're looking for a wood sign to welcome customers to your office or business, or a custom wooden sign to greet visitors to your family farm, the experts at Laser Cutting Shapes can help bring your vision to life. Here are just a few of the many uses for our laser engraved and laser cut wooden signs.
Wooden Name Signs

Wood Logo Signs

Engraved Wood Signs

Outdoor Wooden Signs

Decorative Wood Signs

Wooden Business Signs

Wood Barn & Farm Signs

Wooden Shop Signs

Wood Sign Holders

And more!
Laser Cutting Shapes can cut and engrave wooden signs using a variety of wooden materials. Depending on the desired design and nature of the project, a certain type of wood may be better than others. Our expert team of wood engraving and laser cutting professionals can help you pick the material that's best for your sign project. Here are a few types of wood that we work with.
MDF
Plywood
Corkboard
Solid Timber
Chipboard
Natural Wood
Veneers
And more!
Examples of Custom Wood Signs and Wood Logo Engraving
Laser Cutting Shapes can create almost any laser cut or engraved wood sign design thanks to our diverse array of specialty laser equipment and combination of design and machining expertise. Whether you need an indoor or outdoor sign, sign holder or branded wooden shape or object, our team can help bring your art to life. Below are some examples of our engraved wood signs, laser cut wood, and wood logo engraving projects. 
Features & Benefits of Custom Wood Signage
Laser cutting and engraving wood has numerous advantages that make it a highly sought after approach for creating unique, extremely precise logo signs and other advertising applications. Here are some of the benefits and advantages associated with custom wood signs from Laser Cutting Shapes.
Wood signs are versatile and can be designed to match a variety of situations. They can be rustic or vintage, elegant, modern, charming and bold. They're truly personalized.
Wooden signs offer a unique alternative to the traditional forms of signage and advertising. Wooden signs signs stand out and have a commanding presence.
Wood signs are highly customizable. Laser Cutting Shapes can create wooden signs that are laser cut to the specific size and shape of your design.
Laser cut or engraved wood can achieve a level of detail that is unmatched. The width of the laser beam is less than a human hair and provides a high degree of precision.
Wood Laser Cutting and Engraving Q&A
"I opened just a couple (snowflakes), waiting for install Monday. They look fantastic!"
Vadim, The letters are FABULOUS. Thank you for your attention to detail on this project. And I look forward to working with you again in the future.