Uses & Industries
Paper is a versatile material, which makes laser cutting useful for several distinct industries and applications. Some of the most notable include:
Laser Cut Paper Packaging

Laser Cut Businesses Cards

Laser Cut Picture books

Laser Cut Decorations

Laser Cut Craft items (including stickers and scrapbook materials)

And more!
Our paper laser cutting technology is ready for any of your creative ideas.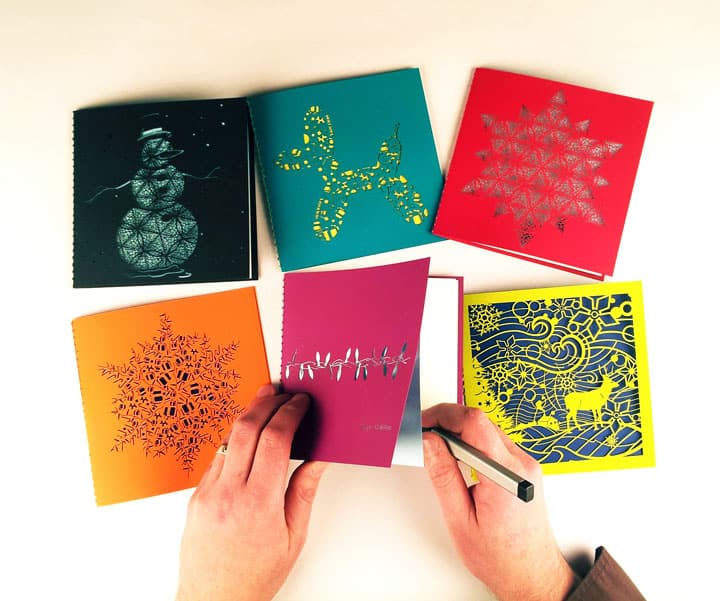 Laser Cut Paper Portfolio
Features & Benefits
There are many benefits to utilizing a paper laser cut service. Some of the advantages include:
Detailed, precision cuts that cannot be made by hand.
Fast technology – detailed designs can be crafted in limited time.
Consistent cuts for high quantity product designs.
Our laser cutting service allows consistent laser cut paper with any designs you can create, for personal or professional use.  
Q&A for paper Laser Cutting
"I opened just a couple (snowflakes), waiting for install Monday. They look fantastic!"
Vadim, The letters are FABULOUS. Thank you for your attention to detail on this project. And I look forward to working with you again in the future.