Company Branding Solutions
Laser cutting and engraving are powerful tools when it comes to visual communication and public art.
Eye catching and memorable signage is a priority for companies and organizations that are looking to establish recognition.  By investing in quality materials and craftsmanship for company branding solutions, you ensure that piers and your target audience will view the brand with respect.
Bellow you can see some examples of how laser cutting and engraving is used as a branding solution.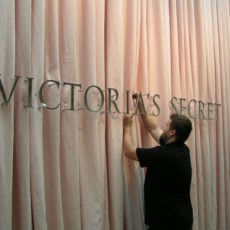 Laser cut signage for Victoria's Secret.
Material: Acrylic laminated with mirror Gold foil
Installation at VS headquarters in Columbus, Ohio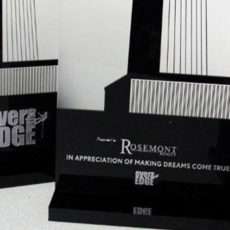 Acrylic awards for the real estate company.
Material: Black and frost acrylic.
Presented to the valuable real estate customers.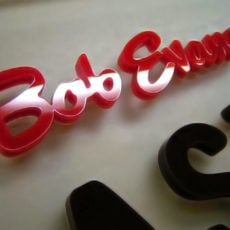 Acrylic signage for Bob Evans restaurants.
Material: Black and red acrylic.
Installed in hundreds of the locations .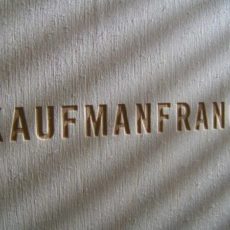 Wooden boxes for Kaufman Franco.
Material: Birch plywood.
Built and engraved by LCS hundreds of such boxes were sent to the Kaufman Franco's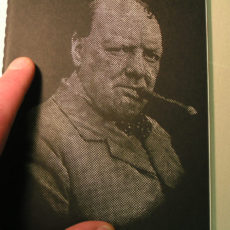 Cover of Moleskine notebooks.
Material: A notebook with Black cover.
Canonic notebook with laser cut image of Churchill – a new development of Moleskine marketing and sales .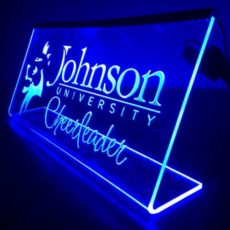 Laser engraved LED sign for Johnson University 
Material: Acrylic.